Discover the MyToolBox E-platform!

The MyToolBox Consortium is proud to announce its project's findings after four years of collaboration:
The accumulation of expertise in prevention and control of mycotoxins is now available in a unique web-based platform providing guidance to farmers, storage managers and food/feed processors and suppliers:
https:\\mytoolbox-platform.com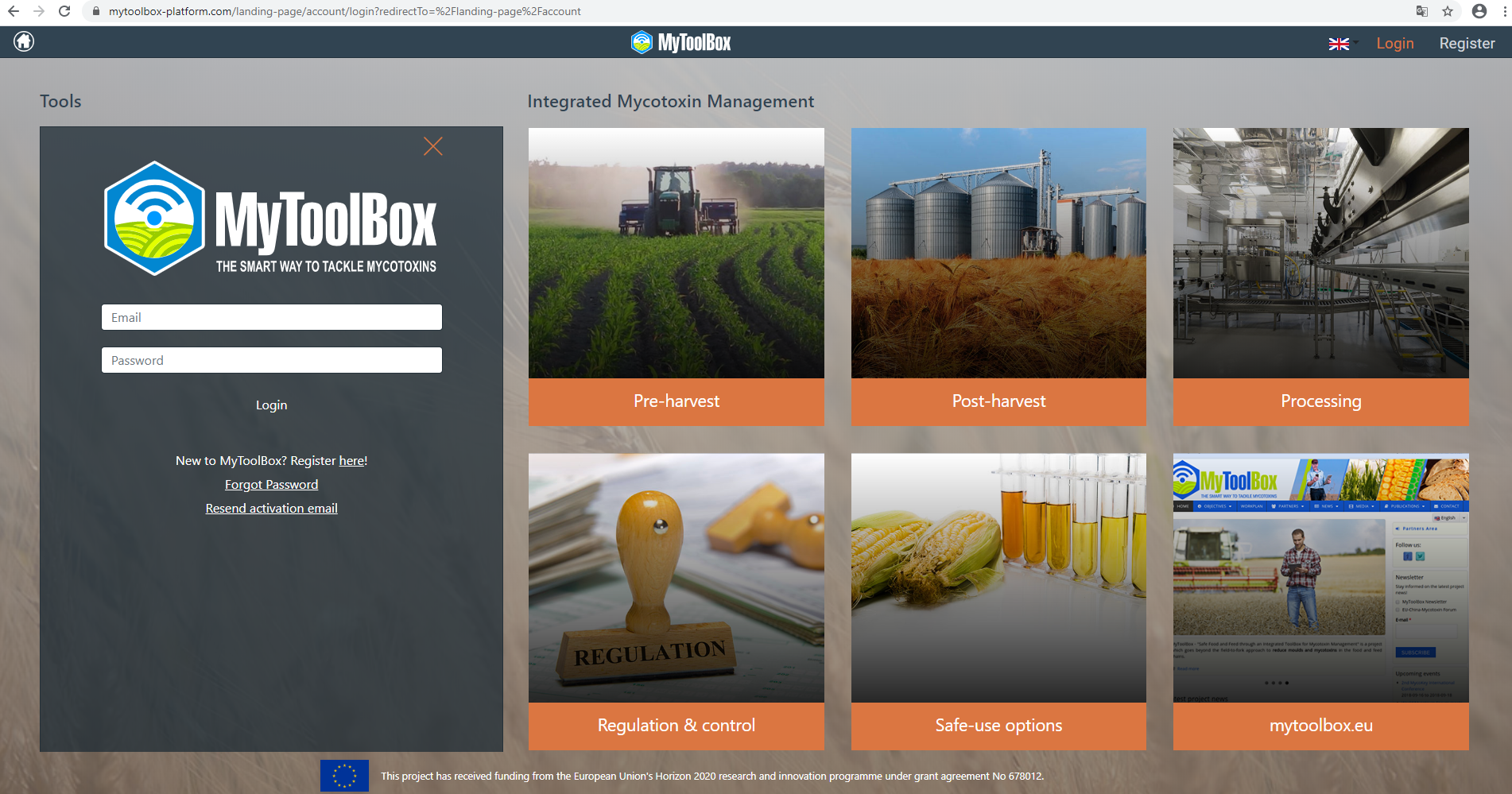 The newly developed interactive decision support tool provides customised advice to farmers and silo managers whilst best practice is advocated for wheat, barley, maize, dried figs and peanut production from sowing the crops through to harvesting, drying, sorting and storage.
It provides pre-and post-harvest advice by optimising choices of seed variety selection, crop rotation, tillage, fungicide treatment and harvesting as important factors in controlling mycotoxin formation.
Advance warning of adverse weather conditions during flowering of cereals can alert cereal farmers to the need to spray against fungal infection.
To this end, this interactive decision support tool has been developed based on sophisticated mathematical models that use weather and agronomics as inputs and provide field specific mycotoxin risk alerts to wheat farmers.
More proactive treatment known as biocontrol can prevent toxigenic fungal strains proliferating in maize and minimise aflatoxin contamination.
Discover MyToolBox now, you will learn, how easy mycotoxin management can be and how to use the newly developed MyToolBox e-Tool to secure your harvest as well as any grain storage!
Kind regards,
Your MyToolBox Team 
More detailed information about the MyToolBox Project - which has received funding from the European Union's Horizon 2020 research and innovation programme under grant agreement No 678012 - can be found under: www.mytoolbox.eu